Thai Massage Booval, Ipswich
Thai Massage at Booval, Ipswich offers the Professional Thai Massage by Qualified masseuse trained in Thailand at the prestigious Duangporn Thongplai in Thailand.. Open Monday to Saturday you are welcome to visit us for the most Professional Thai Massage. Our premises are very clean to the highest standards and new sheets for every customer.
Professional Thai Massage
We have many years of experience and we bring the ancient wisdom and knowledge of Thailand to you.
In Thailand, Traditional Thai Massage represents one of the many branches of Thai Herbal Medicine, which has been recently recognized and managed by the government.
You can call on 0406 583 426. The efficiency of the Traditional Thai Massage can be guaranteed by the 2500 years old tradition behind the process and the ancient knowledge for healing the body and unlocking the path toward The Four Divine States of Mind: Kindness, Joy, Compassion and Equanimity.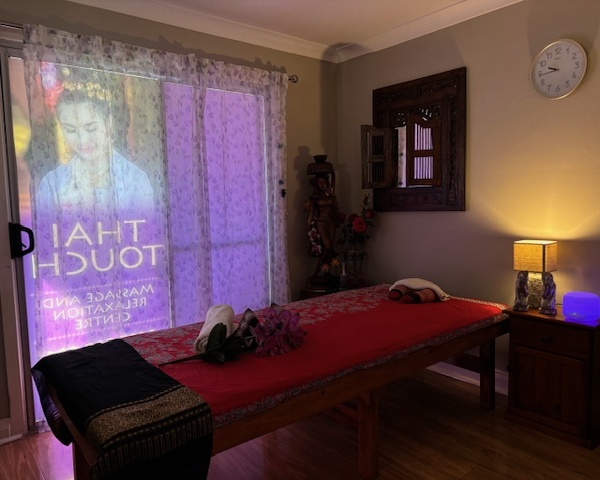 Relax in our luxury surroundings while we relax you with our Thai massage.
Massage is known to improve circulation, joint range of motion and flexibility. It can alleviate many common ailments. At Thai Massage our main focus is to help you bring back in balance the three energies: the mind, the body and the spirit.
Aromatherapy Massage Also Available.
Foot Massage Also Available.
Head Massage Also Available.
32 Stafford St, Booval, Ipswich, Queensland. 4304. Call 0406 583 426